Dr Hauschka Sage Mint Deodorant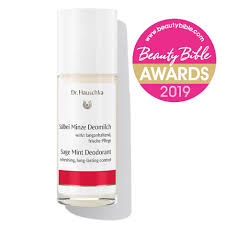 This gentle, easily absorbed deodorant has a herb-fresh scent; the Sage and Witch Hazel extracts purify and invigorate. Odour is absorbed without the pores becoming clogged.
Features
Deodorises naturally.
Quickly absorbed and non-sticky.
Does not sting.
Does not leave a residue.
Herbal extracts care for the skin.
Suitable for men and women
Aluminium free.