Holistic Hair Showdown Head Lice Treatment Oil 200ml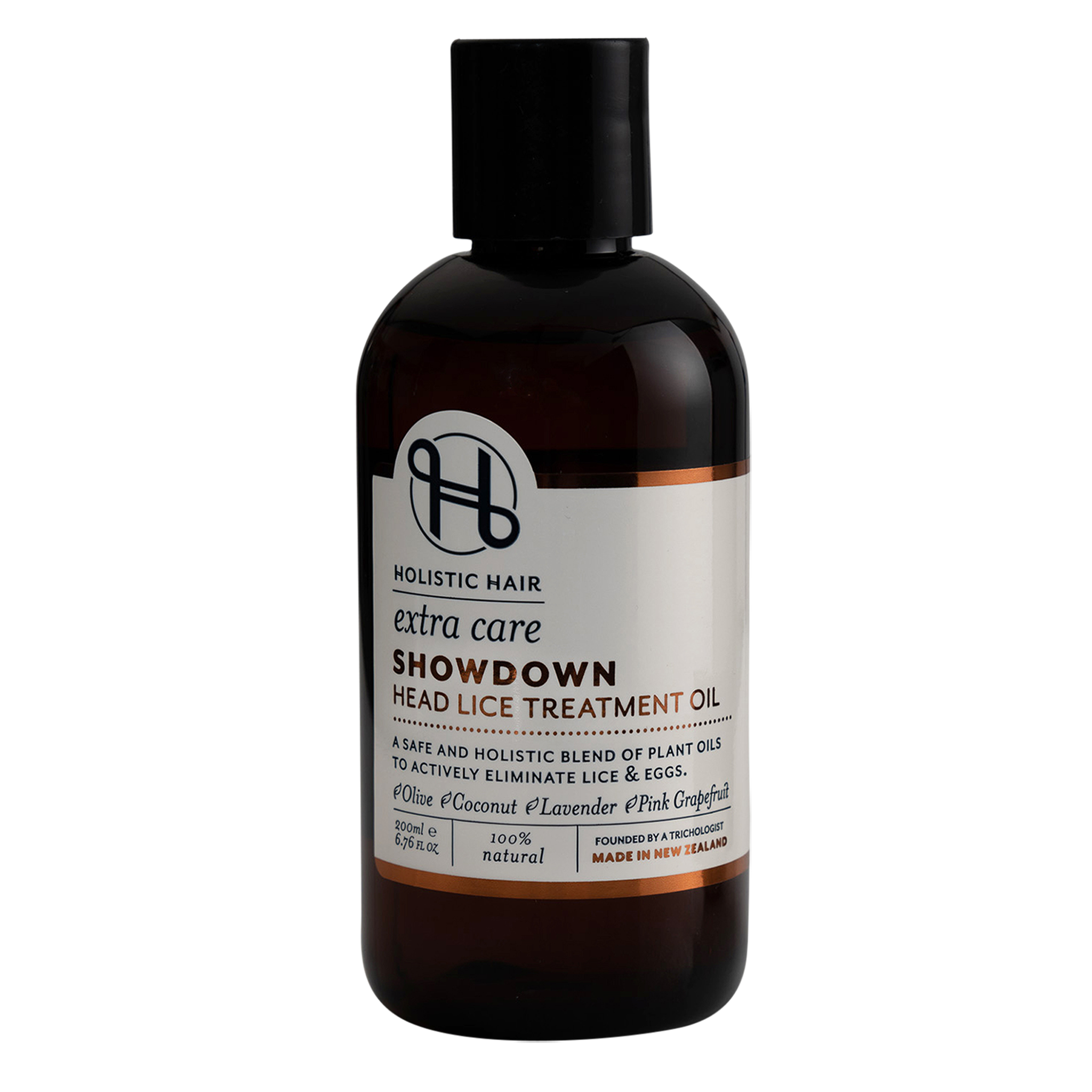 Holistic Hair Showdown Head Lice Treatment Oil 200ml
A safe and holistic blend of plant oils to actively eliminate head lice and eggs.
Olive & Coconut oils work to suffocate and immobilise the live lice while Lavender, Tea Tree, Citronella, and Pink Grapefruit essential oils provide natural insecticidal properties.

Key Ingredients 100% of all ingredients are from Natural Origin
Olive, Coconut, Lavender, Tea Tree, Citronella and Pink Grapefruit
Dosage:
To apply: Shake bottle well. Apply approx. 50ml of the oil, depending on hair length to dry hair, until completely covered. Leave on for approximately 15 mins. Using a fine-tooth comb carefully section hair and remove as many lice and eggs as possible. During this comb-out step the oils will assist to suffocate any live lice. Where possible leave the oil on for one hour in total or longer. Natural plant oils offer additional conditioning benefits to the scalp and hair.
To remove: Prior to introducing water, massage some Holistic Hair shampoo through-out the scalp & hair. Add the water to activate the lather. This allows the shampoo to more effectively remove the residual oil. Following the shampoo, apply the Holistic Hair leave-in Herbal Finishing Rinse to loosen any remaining eggs for the final comb-out. As a preventative measure and to help avoid future infestation use the Holistic Hair Shield Spray on a daily basis.
Further treatments: 2 further treatments are recommended on the 2nd and 7th day following the initial treatment.