Bach Rescue Remedy Pastilles 50g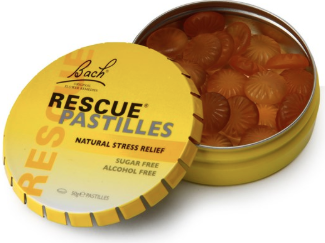 Bach Rescue Remedy is a combination of five flower remedies, based on the original extracts made by Edward Bach in the 1930. This combination is formulated to help at times of stress, anxiety, depression and insomnia. Bach Rescue Pastilles contain flower essences and sweetener to soothe your sore throat.
Dosage:
Suck one pastille in the mouth as often as required.
Precautions:
Excessive consumption may have a laxative effect.