Artemis Arthro Ease Liquid, 200ml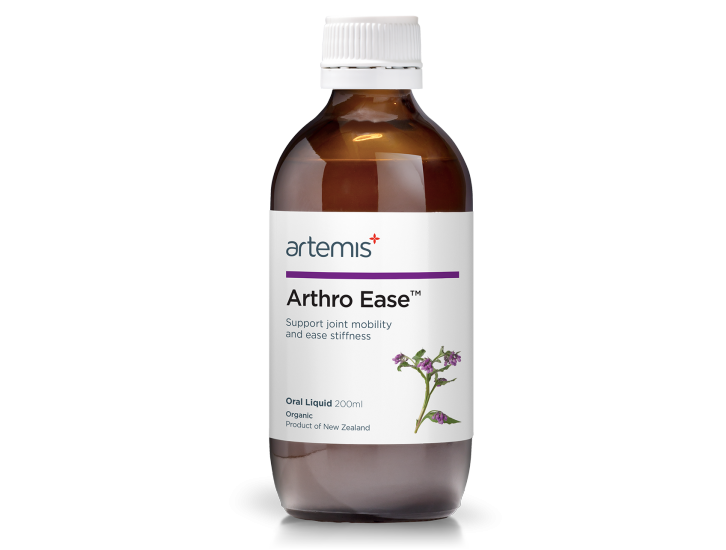 Supports joint mobility and eases stiffness.
Arthro Ease Oral Liquid is for sufferers of chronic joint stiffness.  This internal formula is 100% natural, gentle on stomachs and suitable for long-term use.  The complex combination of traditional plant medicine takes a dual approach.  It supports circulation and comfort.  And supports connective tissue repair and regrowth.  For ultimate results, use Arthro Ease Oral Liquid daily, alongside Arthro Ease Cream.
Take Arthro Ease Oral Liquid to comfort long-suffering joints.
Dosage:
Shake before use. Take 1ml (30 drops) 3-4 times daily mixed with a mouthful of water or juice. Acute: Double amount until you notice improvement. For better absorption hold in your mouth for a few seconds before swallowing.
Precautions:
Initial aggravation of symptoms indicating inner cleansing may occur. Lower dosage if reaction is severe and discontinue use if irritation continues. If symptoms persist, see your health professional. People with over-sensitivity to any of the ingredients, e.g. rare allergies towards natural salicylates contained in Willow bark and Meadowsweet should seek medical advice before using this product.