Thompsons Regular B Complex (100tabs)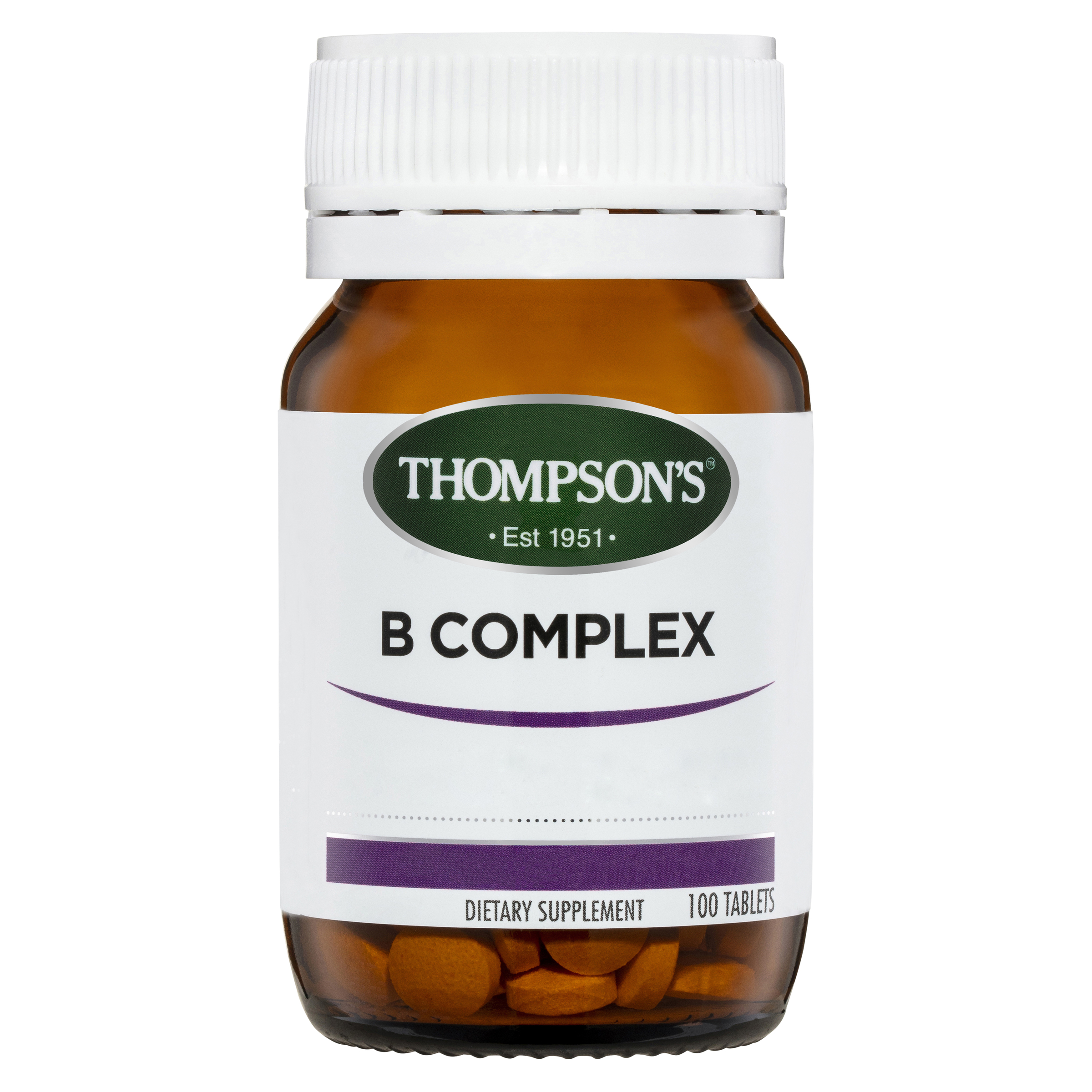 Thompson's B Complex Complete is a balanced formulation of B vitamins in a low allergy base. The B complex family should be taken on a daily basis during times of stress, exhaustion and fatigue, anxiety, nervousness, hyperactivity and behavioural problems.
Dosage:
One tablet twice a day (with food) or as professionally prescribed.