Holistic Hair Pure Shampoo + Conditioner Travel Set 2x 50mL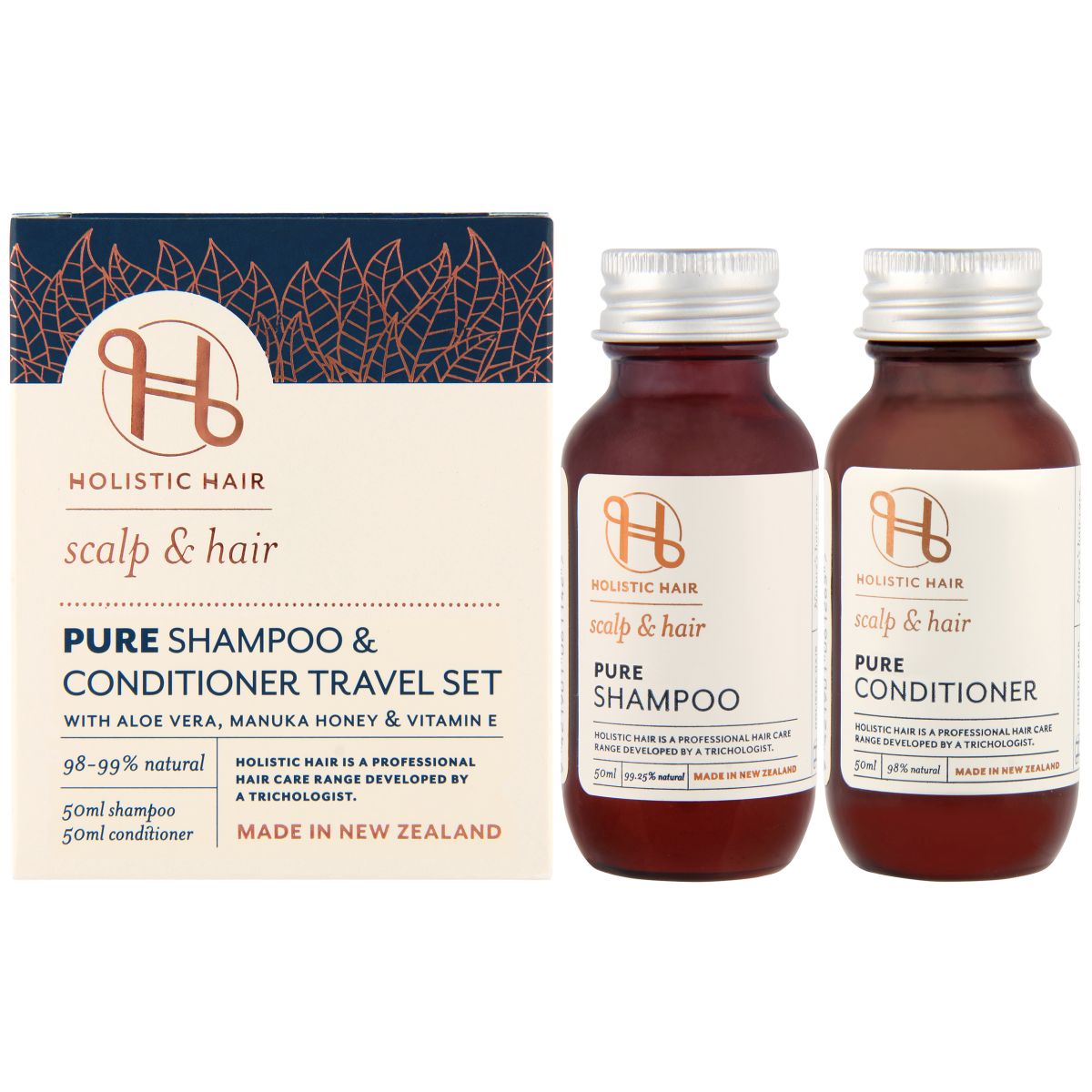 Holistic Hair Pure Shampoo + Conditioner Travel Set 2x 50mL
A convenient 50ml travel size Pure Shampoo & Conditioner.
Formulated with soothing and anti-bacterial properties to cleanse, moisturise and maintain a healthy scalp.
Aloe Vera & Manuka Honey combine to protect and balance the pH of the scalp and hair.
The Vitamin E rich conditioner imparts softness and shines for healthy beautiful hair.

Ingredients
- Aloe Vera
– Manuka Honey
- Vitamin E
- Orange Oil
Dosage:
Shake bottle well and apply Pure Shampoo to thoroughly wet hair. Lather at the roots, massaging in for two minutes and then work your way down the hair. Rinse with warm water and repeat if desired. Apply the Pure Conditioner to the mid-lengths and ends of wet hair. Comb through and leave in for 5 mins then rinse with warm water. Finish with your favourite Holistic Hairstyling product.
Precautions:
Suitable for:
- All Scalp & Hair types
- Lovers of Pure Natural Ingredients
- Maintaining a Healthy Scalp
- Nourishing and Softening the Hair
- Protection and Shine​