Home
Well done everyone.
We're at Alert Level one so it's just about business as usual.
For customers coming into the store, we do have the government COVID 19 tracing QR code on the door so please scan yourself in.
With on-line sales and mail orders, we are endeavoring to get them out as soon as we can. There are still issues in terms of moving freight around the country and re-stocking items. If your order is affected, we will try our best to keep you informed.
Thank you for your on-going support. We really appreciate it.
Michael and the team at Simillimum
Sign up for our free
newsletter
Secure shopping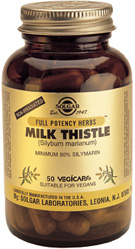 Premium liver tonic. Liver protection & detox support. High quality herbal extract
EST 1995
We are passionate about our work have been in business for nearly 20 years in Wellington supplying traditionally prepared homeopathics, natural remedies and skin care products to practitioners and the general public.
We are proud to offer you the same range of products and quality service our local customers have received for years. Please take your time and browse our site. If there is a product you are looking for but cannot find or if you have any questions, please contact us. We would love to receive your feedback too.