Holistic Hair Herbal Finishing Rinse Concentrate 300ml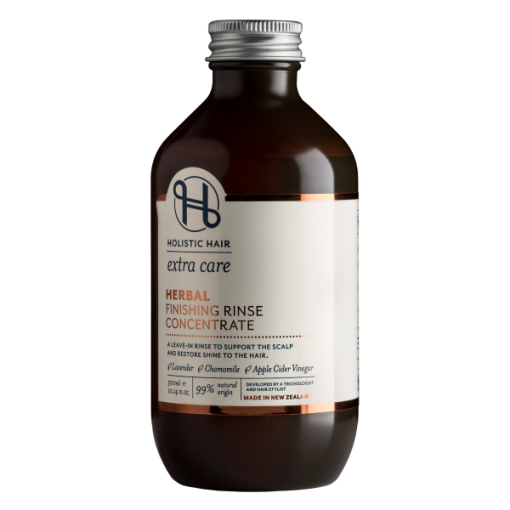 Holistic Hair Herbal Finishing Rinse Concentrate 300ml
A leave-in rinse to support the scalp and restore shine to the hair.
Apple cider vinegar and lavender assist to alleviate itch, irritation and oiliness helping to control dandruff and general scalp disorders.
Roman chamomile, known for its ability to brighten hair, smoothes and conditions the cuticle for increased shine.
Applied to freshly washed and conditioned hair this leave-in treatment will leave your skin, scalp and hair looking beautiful and feeling healthy and refreshed.
Key Ingredients
Lavender, Chamomile, Apple Cider Vinegar​
Dosage:
Shake bottle well. Dilute 20ml or 2 capfuls of the concentrate into half a cup of lukewarm water.
Apply to freshly washed and conditioned hair. Do not rinse, this is a leave-in treatment for both skin, scalp and hair.
Best results are obtained with regular use.