Holistic Hair Hydrating Conditioner 250ml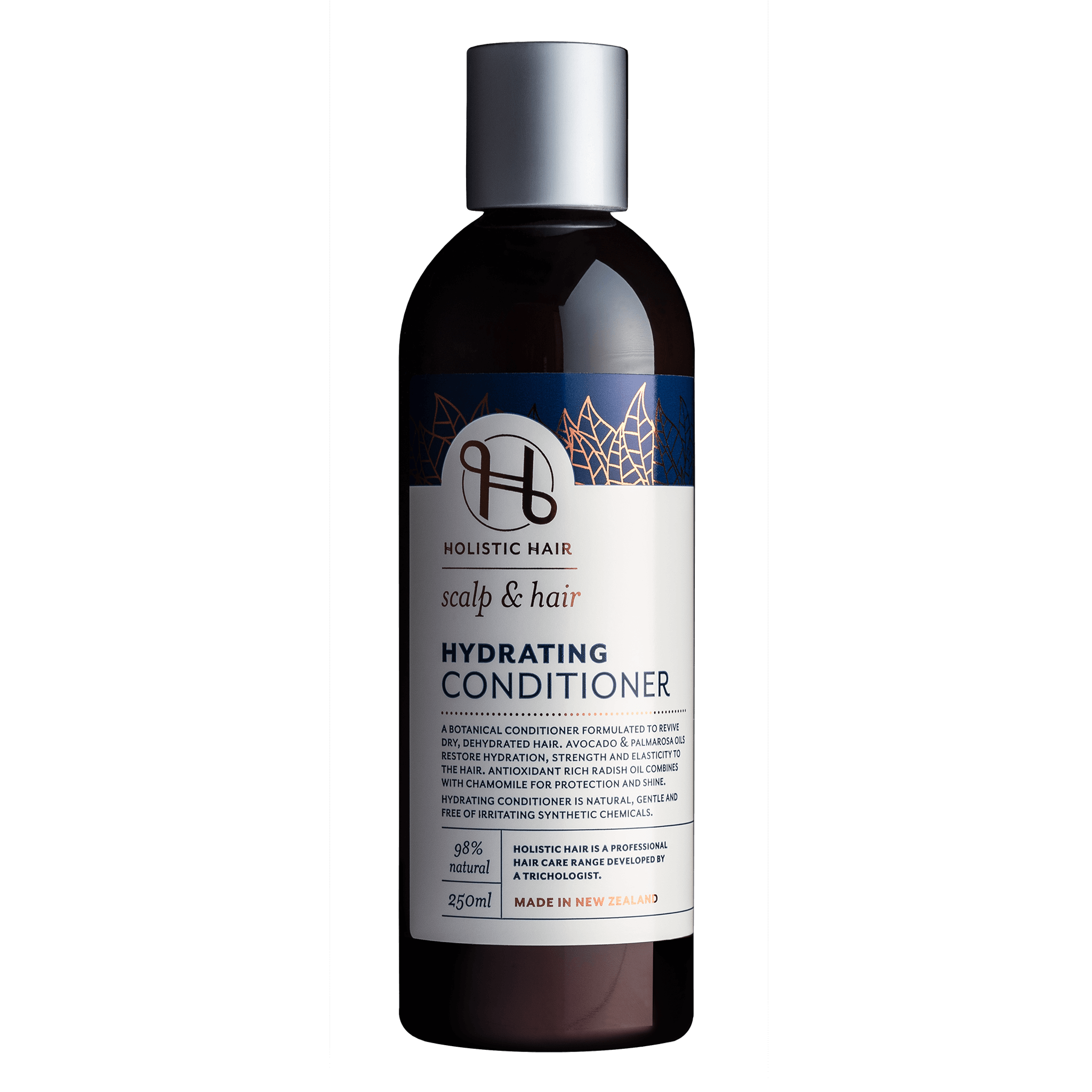 Product description: A botanical conditioner formulated to revive dry, dehydrated hair. Avocado & Palmarosa oils restore hydration, strength and elasticity to the hair. Antioxidant-rich Radish Oil combines with Chamomile for protection and shine.
Key ingredients: Avocado, Geranium, Lavender, Chamomile, Palmarosa, Radish
Suitable for: Dehydrated Hair Hydration, Protection and Shine
How to use: Shake bottle well and apply Hydrating Conditioner to the mid- lengths and ends of wet hair. Comb through and leave in for 5 mins then rinse with warm water. Finish with your favourite Holistic Hair styling product.
Dosage:
Ingredient List: Pure living water, Behentrimonium methosulphate (plant based) Cetearyl alcohol, Glycerin, Cyamopsis tetragonoloba (Guar gum), Avocado oil ( Persea Americana) (Glucose extract, Geranium (pelargonium graveolens) , certified organic Palma Rosa (cymbopogon Martini), Lavender (Lavendula angustifolia) Nettle (Utrica dioical ) Glucose extract