Holistic Hair Pure Conditioner 250ml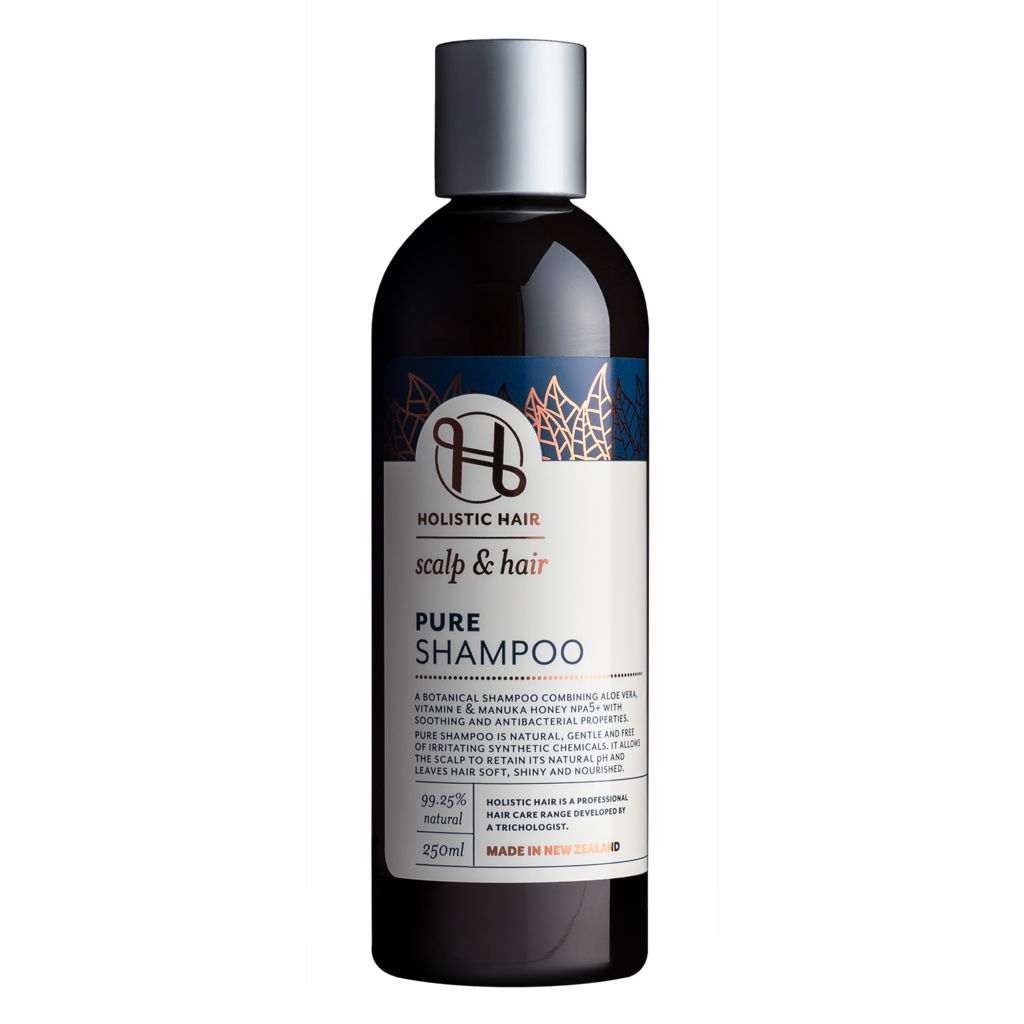 Holistic Hair Pure Conditioner 250ml​
A natural Manuka honey-scented botanical shampoo with soothing and anti-bacterial properties.
Aloe Vera & Manuka Honey combine to cleanse, moisturise and maintain the pH of the scalp. Vitamin E a rich antioxidant protects for healthy beautiful hair. Pure Shampoo is gentle and free of irritating synthetic chemicals and fragrance.
Made in New Zealand​
Dosage:
Shake bottle well and apply Pure Shampoo to thoroughly wet hair. Lather at the roots, massaging in for two-minutes and then work your way down the hair. Rinse with warm water and repeat if desired. Finish with Pure Conditioner or your favourite Holistic Hair Conditioner.​