Kingfisher Toothpaste Aloe Vera Tea Tree Fennel Fluoride Free 100ml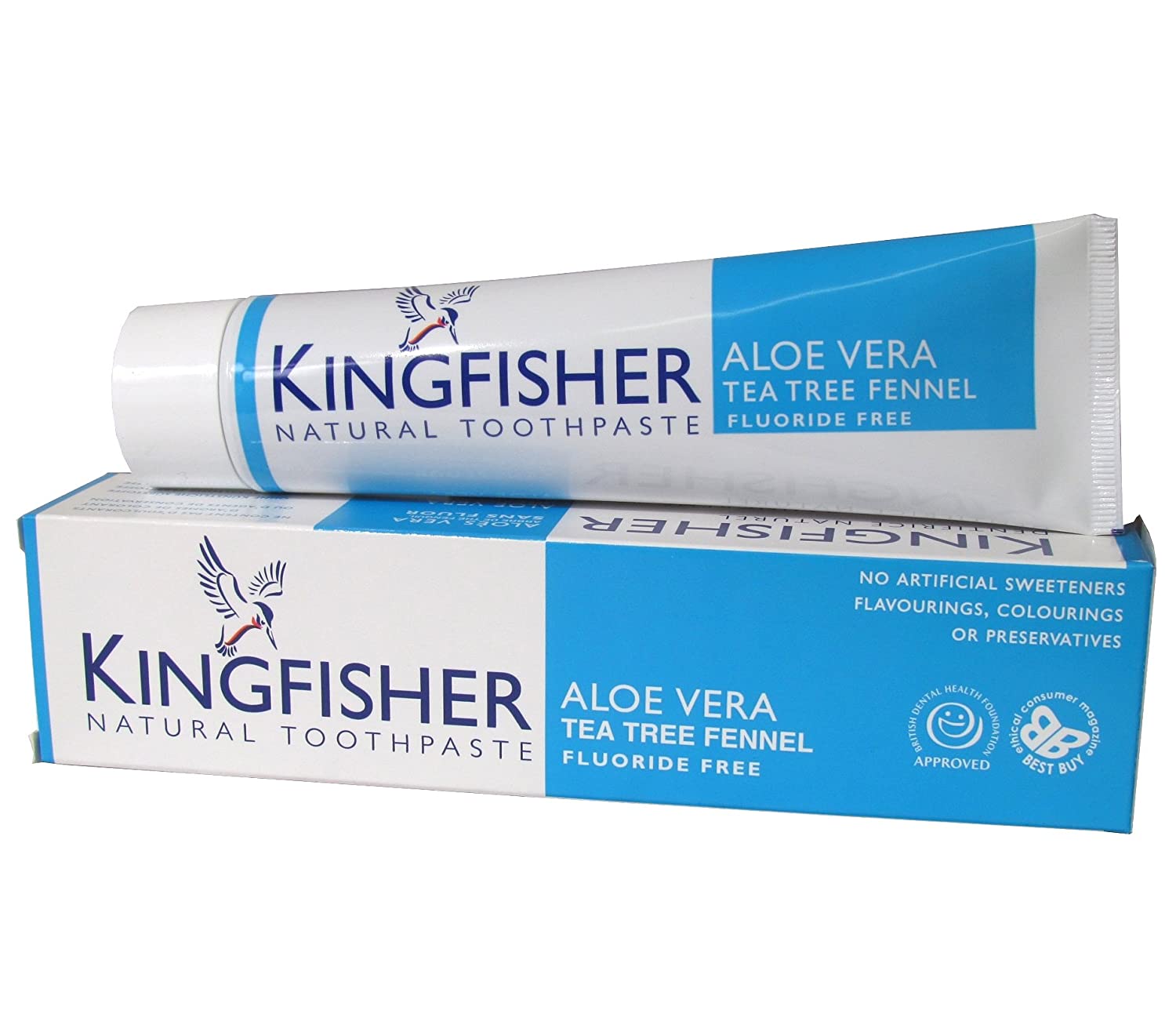 Kingfisher Toothpaste Aloe Vera Tea Tree Fennel Fluoride Free
There's no room in our toothpaste for artificial flavourings, colourings, preservatives or whiteners. Instead, we use delicious natural ingredients like fennel, lemons, aloe vera and tea tree.

All Kingfisher tubes of toothpaste are ideal for children, adults who care about what they put in their bodies, everyone with a desire for a healthy lifestyle and concern for the environment in which they live, vegetarians, vegans, those using homoeopathic treatments and those who have allergic reactions to things found in other kinds of toothpaste.
Dosage:
Children under six years of age should use a pea-sized amount for supervised brushing to minimise swallowing.​