Weleda Ratanhia Toothpaste 75ml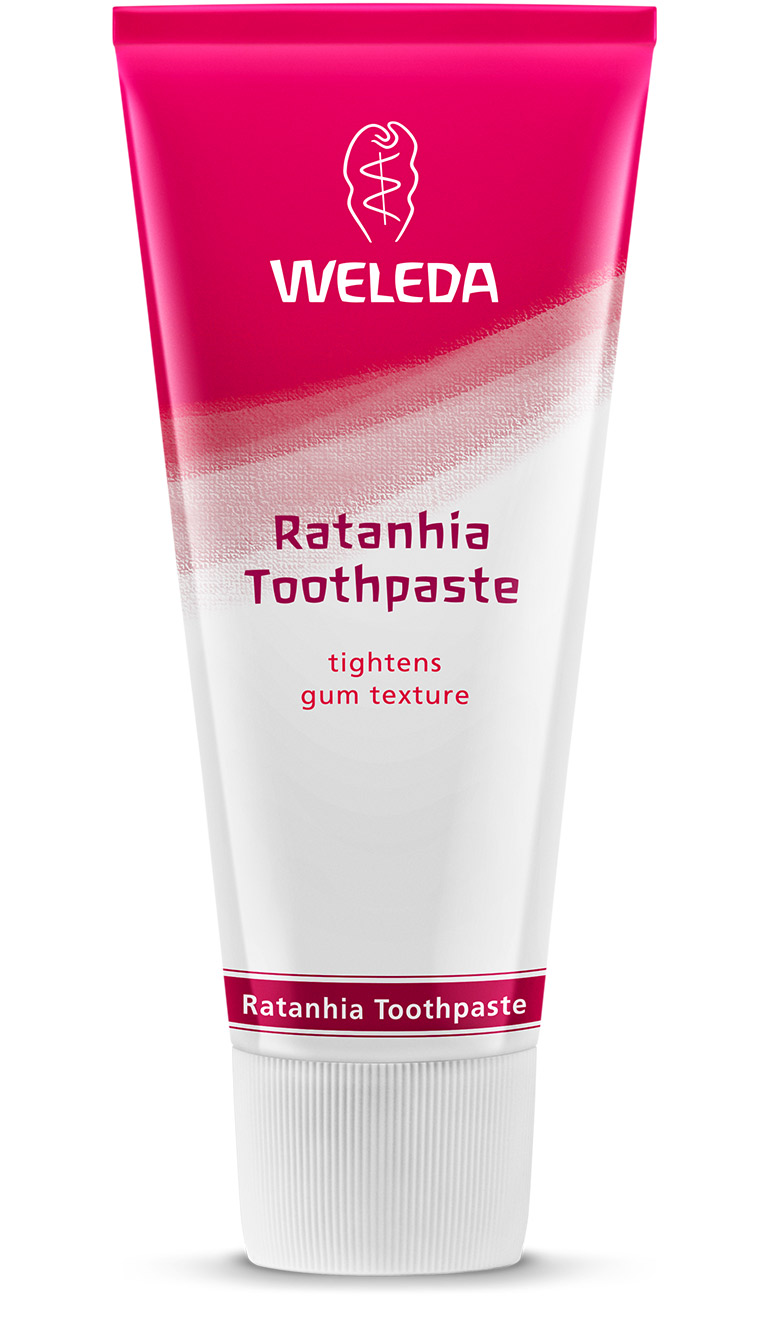 Weleda Ratanhia Toothpaste is our best natural toothpaste for sensitive gums.
Naturally strengthens the gums An excellent family toothpaste to promote good oral hygiene. Herbal extracts of Ratanhia (Krameria) and Myrrh help keep the gums and oral cavity healthy. The fine chalk base thoroughly cleanses without damaging the enamel of the teeth. It has a refreshing taste and natural flavour from Peppermint and spearmint pure essential oils.