Ethical Nutrients High Strength Omega 3 x60 Caps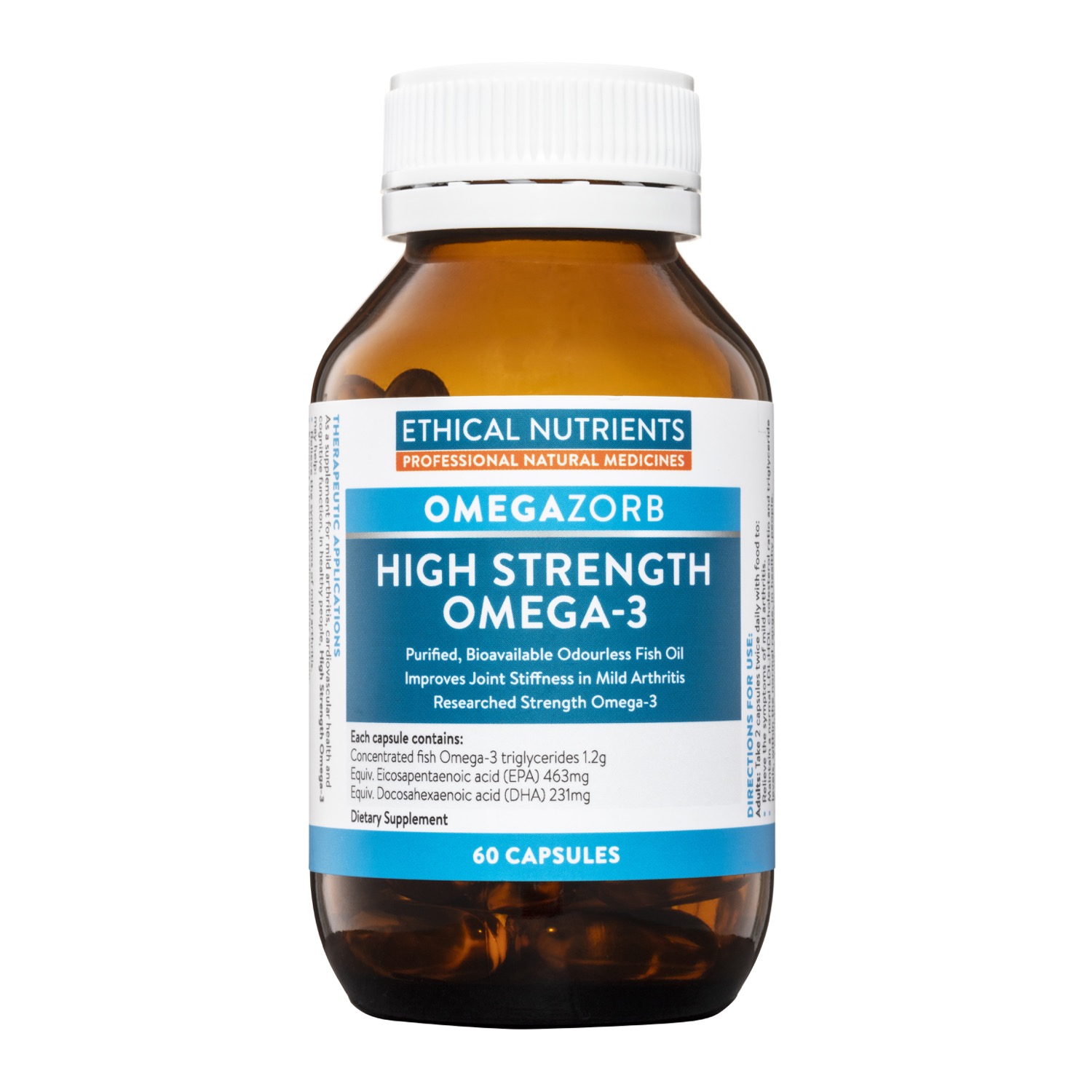 Ethical Nutrients Omegazorb High Strength Omega 3 x60 Caps​
Ethical Nutrients OMEGAZORB High Strength Omega-3 to support joint mobility and flexibility
Ethical Nutrients OMEGAZORB High Strength Omega 3 is a supplement for mild arthritis, cardiovascular health and cognitive function, in healthy people.
OMEGAZORB High Strength Omega-3 may help:
- Support a healthy cardiovascular system.
- Assist heart health.
- Support cholesterol balance
- Support brain nutrition
Dosage:
Adults: Take 2 capsules twice daily with food to:
- Relieve the symptoms of mild arthritis.
- Maintain a normal LDL:HDL cholesterol ratio and triglyceride levels, within the normal range, in healthy people.
- Support healthy cognitive function.
Take 1 capsule daily with food to help:
- Maintain cardiovascular health or to assist heart health.
Or take as directed by a healthcare professional.
Children 2-12 years: Take Ethical Nutrients High Strength Omega-3 Fresh Mint or Fruit Punch or High Strength Omega-3 Kids.
Suitable for use in pregnancy.