Ethical Nutrients Cholestrienol 30 Capsules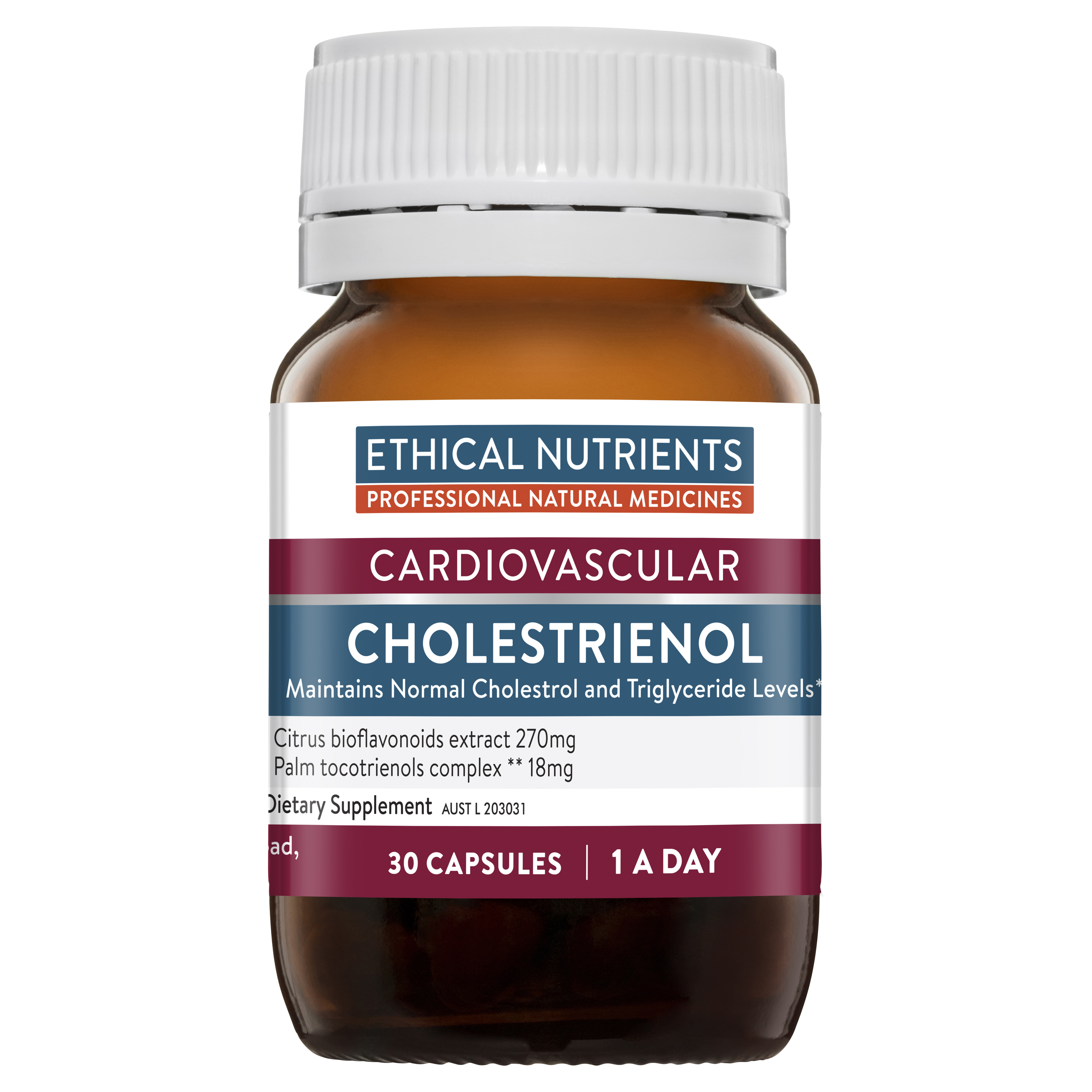 Ethical Nutrients Cholestrienol contains clinically trialled ingredients that may assist healthy people to:
Maintain cholesterol within the normal range.
Assist healthy cholesterol levels.
Improve the LDL: HDL cholesterol ratio.
Maintain triglyceride levels within the normal range.
Based on a clinical trial in healthy people.
Dosage:
Adults: Take 1 capsule at night or as directed by a healthcare professional.