Ethical Nutrients Triple Action Sleep Support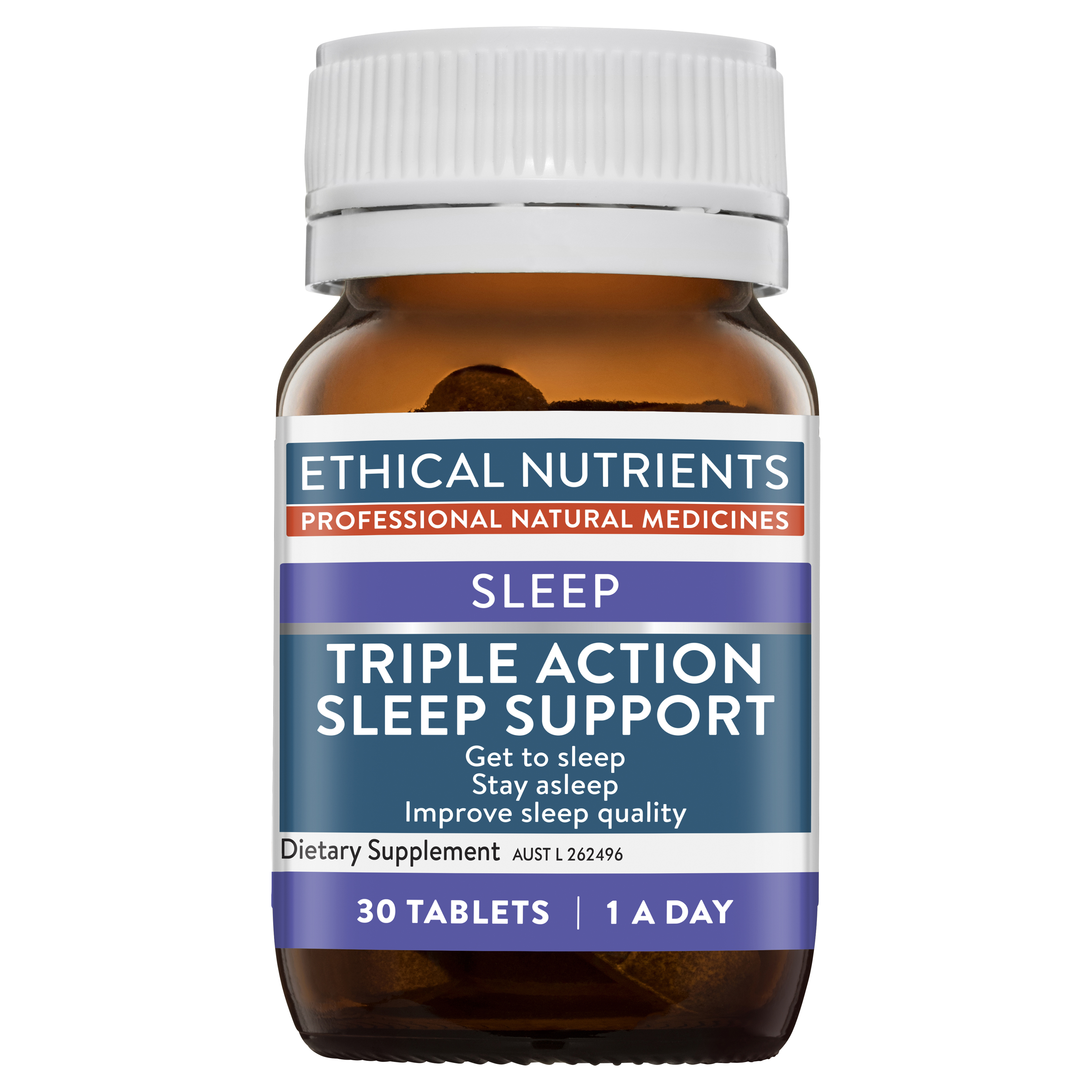 Triple Action Sleep Support contains traditional Western and Chinese herbs used for insomnia and may help you - get to sleep easier - stay asleep longer - improve sleep quality Triple Action Sleep Support may also be beneficial for insomnia associated with worries, pain, discomfort and dream-disturbed sleep.
Dosage:
Adults Take 1 tablet with your evening meal or as directed by a healthcare professional. If symptoms persist consult your healthcare professional. Do not use if cap / or bottle seals are missing or broken.
Precautions:
Each tablet contains Extracts equivalent to Zizyphus jujuba var spinosa seed dry (Zizyphus) 10g Escholtzia californica herb flowering dry (California poppy) 1.5g Lavender oil (Lavandula angustifolia essential oil) 80mg