Ethical Nutrients MEGAZORB Mega Magnesium 60 Tablets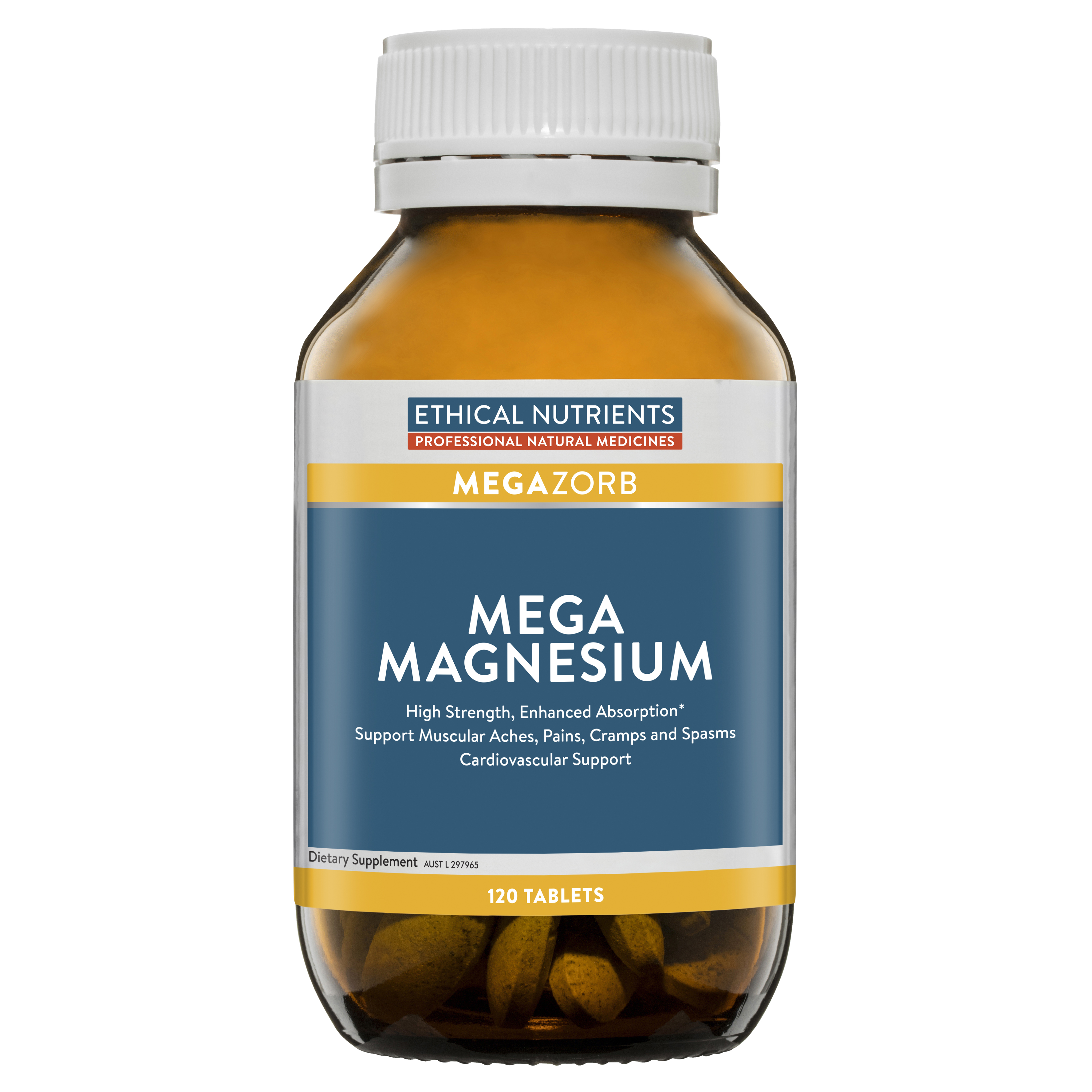 Ethical Nutrients MEGAZORB Mega Magnesium features enhanced absorption Meta Mag, an exclusive and easily absorbed form of magnesium. This scientifically designed magnesium mineral and vitamin complex provides a multi-action effect.
Dosage:
Adults: Take 1 tablet daily with food, or as directed by a healthcare professional.
Precautions:
This product contains selenium which is toxic in high doses. A daily dose of 150 micrograms for adults of selenium from dietary supplements should not be exceeded.
This product contains Chromium. People with diagnosed diabetes should check with their doctor as blood sugar levels could be altered when using this product.
Always read the label. Use only as directed. If symptoms persist consult your healthcare professional.
Vitamins and minerals are supplementary to and not a replacement for a balanced diet.