Ethical Nutrients MEGAZORB Mega Magnesium Raspberry 200g Powder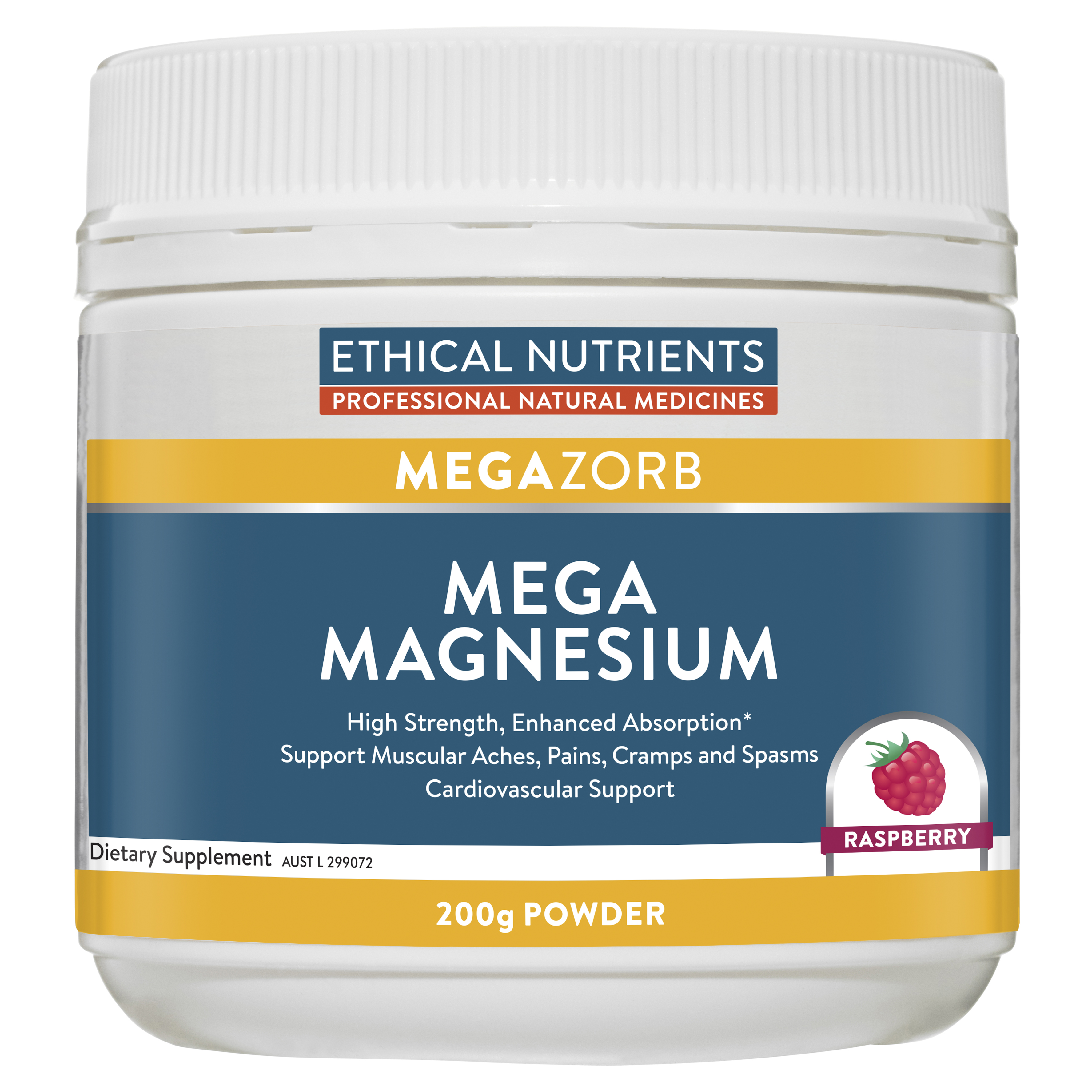 Ethical Nutrients MegaZorb Mega Magnesium Powder features Meta Mag®, an exclusive and easily absorbed form of magnesium.
This scientifically formulated magnesium mineral and vitamin complex provides a multi-action effect that may:
Benefit during times of stress
Provide muscle function support
Support energy production
Support the pre-menstrual period for women
With 3 grams of amino acid taurine to help support cardiovascular function
Dosage:
Adults: For therapeutic applications of magnesium: Add 1 scoop (8.7 g) to 200 ml of water twice daily.
For daily magnesium supplementation: Add 1 scoop (8.7 g) to 200 ml of water once daily.
Precautions:
Always read the label. Use only as directed. If symptoms persist consult your healthcare professional.
Vitamin supplements should not replace a balanced diet.
Do not use if cap and/or bottle seals are missing or broken.
This product is sold by weight not volume. Some settling may occur.
This product contains B6. See your healthcare professional if you experience tingling, burning or numbness.