Ethical Nutrients Mega Magnesium Powder Raspberry 200g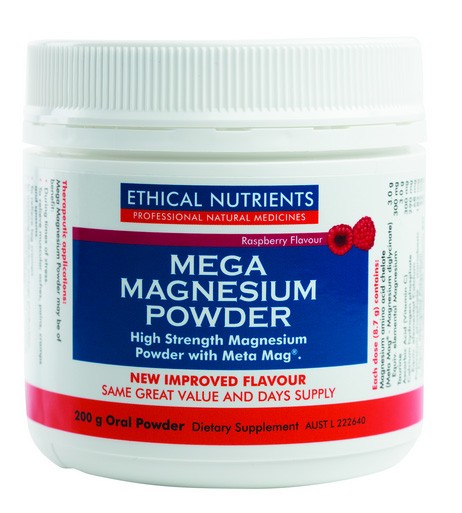 Ethical Nutrients Megazorb Mega Magnesium Powder Raspberry 200g​
High Strength Raspberry Flavoured Magnesium Powder.
Ethical Nutrients Mega Magnesium powder may be of benefit:
During times of stress.
To relieve muscular aches, pains, cramps and spasms.
To relieve leg cramps.
In assisting cellular energy production.
To relieve menstrual pain and cramping.
In cardiovascular health.
Dosage:
Adults - Take one heaped scoop (11.0 g) in 200 mL of water twice daily or as directed by a healthcare professional.​
Precautions:
No added artificial colouring or preservatives. Free from gluten, wheat, dairy, lactose, eggs, nuts, yeast and salt.
Vitamins can only be of assistance if the dietary vitamin intake is inadequate.