Nordic Naturals Complete Omega Lemon 237ml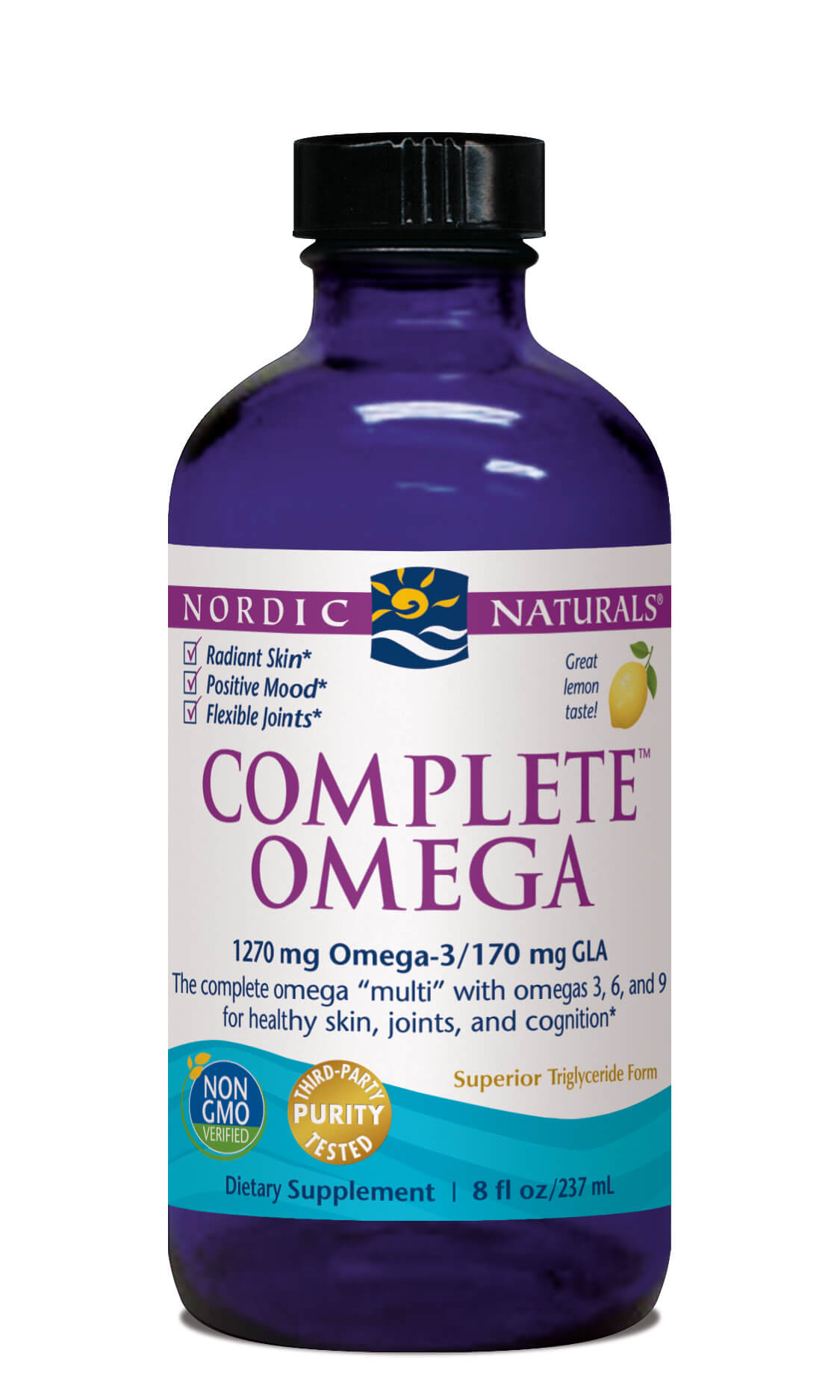 Nordic Naturals Complete Omega Lemon
Nordic Naturals Complete Omega Liquid delivers EPA and DHA from fish oil and GLA from borage oil. Distilled for purity, Complete Omega Liquid is an ideal supplement to ensure adequate intake of essential fatty acids from both fish and plant sources. Rosemary extract has been added for freshness and natural lemon oil for palatability.
Nordic Naturals Complete Omega Liquid combines a perfect blend of omega-3s (EPA and DHA) from fish and omega-6s (GLA) from borage oil to support healthy skin, hair, joint flexibility, and normal fat metabolism.​
Dosage:
Take 1 teaspoon (5ml) daily with food, or as directed by your health care professional.​
Precautions:
Consult with your physician before using this product if you are allergic to iodine, use blood thinners, or anticipate surgery. Do not take if tamper-evident seal is broken or missing. Refrigerate after opening. Best if used within 3 months after opening. Keep out of reach of children.​