Nordic Naturals Complete Omega Lemon x60 Gels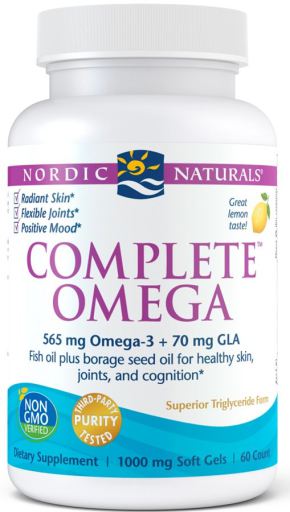 Nordic Naturals Complete Omega Lemon x60
Complete Omega blends omega-3 EPA+DHA with GLA and Oleic Acid from borage oil for healthy skin, joints, and mood.
Along with the benefits of omega-3, Complete Omega has the additional benefits of another essential fat, GLA (gamma-linolenic acid) for greater support for healthy skin and joints.

Complete Omega is a non-concentrated and naturally balanced formula that combines omega-3 EPA + DHA from cold-water fish with GLA and oleic acid (omega-9) from cold-pressed borage seed oil.